Community-Based Lawyers
We're a Minnesota Family Business Helping Clients Since 1924
So you're facing a legal issue. Maybe you saw it coming or maybe you never thought this could happen to you. Either way, you probably have a thousand thoughts, worries and questions running through your head. What should I do next? How can I protect myself? How do I know I'm choosing the right attorney?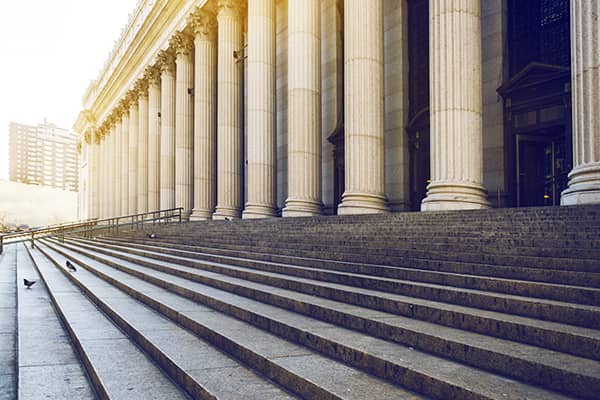 At Flakne Law, our firm is built on the principle of really getting to know our clients and building long-lasting ties within our community. We are proud to have served clients in Minneapolis and beyond for many years, and many of the relationships we have established—both personal and professional—are still standing strong.
Flake Law is a family business that's been around for nearly a century. Our business was established by Kleve Flakne, who was a distinguished lawyer in Minnesota from 1924 until his death in 1960. Gary Flakne practiced law from 1960 until his retirement in 2014. Gary and Brian practiced together starting in 1981, after Gary left the Hennepin County Attorney's office.
The firm is currently owned and managed by Brian Flakne, who takes pride in maintaining the family business and its dedication to always placing the interests of its clients first.
Our Values
We believe an educated client is a successful one. When you learn everything you can about the legal issue you are dealing with, you will be coming from a position of strength if you have to face court. It is also important that you choose an attorney you can work well with. By educating yourself, you'll know what questions to ask a lawyer about your particular situation so you can accurately test their ability to handle your problem.
At Flakne Law, we want you to ask us any and all questions, and we are ready to take your call. We believe in taking the time to teach you about the specifics of your situation so you have the best chance of protecting yourself and your future when facing a legal issue.
Legal Solutions We Provide
Attorney Brian Flakne is skilled in various fields of law, and can handle just about any case. If you are dealing with a legal issue, Flakne Law can help. We offer assistance in the following areas of practice:
Family Law
Divorce is difficult and comes with all kinds of issues both big and small. We handle all your family legal matters, from alimony and spousal support to property division and domestic abuse to child custody and support. Having to split up your family is tough. Whether you've decided to file for divorce or have already been served, we can help.
Criminal Defense
If you are facing criminal charges for whatever reason, you need a lawyer who can stand up to the challenge. We'll defend your case against various legal charges, including both misdemeanors and felonies, assault, DUIs and DWIs and drug charges.
Talk With an Attorney About Your Case
If you are looking for an experienced Minneapolis family attorney or criminal defense lawyer who will be personally devoted to your case, call Flakne Law at (952) 888-9304 or use our contact form to let us know how we can assist you.