Skilled & Compassionate Child Support Lawyers
Divorce can be a stressful, confusing time for families. The legal professionals at Flakne Law provide guidance and compassion to help make this process easier and less stressful. Our Minneapolis-based law firm focuses on a wide range of family law services, and we're compassionate and understanding about all situations. Part of helping your children cope with divorce means providing stability in your home and attending to their physical and emotional needs with child support.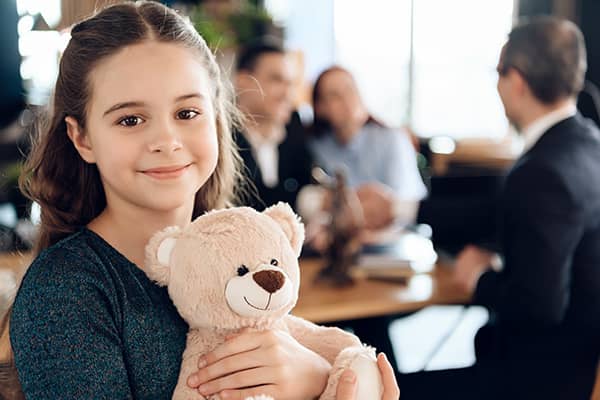 What Is Child Support?
Child support refers to the financial obligations one parent has to another when it comes to providing for the daily living expenses of a child. Typically, child support takes the form of regular payments by the non-custodial parent to the parent who has custody of the child.
Both parents have a legal duty to support their child or children, according to their ability to do so. Most jurisdictions have child support guidelines in effect, which provide a formula for calculating child support based on a proportion of each parent's gross income. These guidelines are applied unless one party can show that the application would be unjust and inappropriate for his or her particular case.
How Are Child Support Payments Established?
When parents divorce or cease to live together with their children as a family, the courts are usually required to establish, by order, the amount of child support a non-custodial parent must pay. As with the issue of child custody, this amount can be reached by agreement or by fighting it out in front of a judge.
Child support payments will be incorporated into the divorce judgement or provided for in a martial separation agreement. Whether a normal or high asset divorce, the amount of child support payments is typically calculated by taking into consideration the needs of the child, the ability of the parents to pay and the expenses each parent covers through their employment. These factors are all fit into the child support guidelines established by the state.
A child support order isn't set in stone and is subject to change should future conditions warrant it. Thus, either parent may petition the court to raise or lower the amount of child support paid if they feel the need to do so. And, just like any other court judgement or decree, a child support order is legally enforceable. If child support isn't being paid, the courts may use every legal tool available to enforce the order, including wage assignments, wage garnishments, contempt of court decrees and seizure of the non-payer's property.
Contact Us Today to Learn More
At Flakne Law, we're here to walk you through each step of the divorce process. If you are struggling with coming to an agreement with your spouse or are fighting to get the child support your child has been allotted, we can help. Our caring professionals will do everything they can to provide your family with the best solution possible for your situation. Call us at (952) 888-9304 or fill out our contact form to let us know where we can reach you.