Meet Our Staff
Flakne Law is dedicated to serving the legal needs of clients in Minneapolis and the surrounding areas. Whether you need a family lawyer or a criminal defense attorney, our experienced and competent team can assist you.
Meet Brian Flakne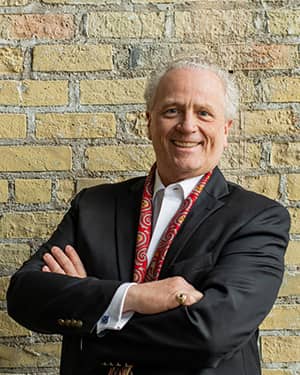 Brian Flakne has been practicing law in Minnesota since 1981. During that time, he has concentrated his practice in the areas of family law, criminal defense and real development. Brian has also been involved in complex civil cases, business planning and general litigation.
Dedication to the full range of client needs has been the hallmark of Brian's 40 years as a lawyer. Brian has tried cases in both state and federal court. He has argued cases to the Minnesota Court of Appeals and represented clients in front of the Minnesota Supreme Court. Brian has the distinction of having represented plaintiffs in three successful class actions.
For many years, Brian was a panel member and investigator on the Ethics Committee for the Fourth District, working to ensure that lawyers in this community observed the highest standards of professional behavior.
In addition to his private law practice, Brian is General Counsel for Lupe Development Partners, LLC. As General Counsel, Brian directs contract negotiations, environmental review, financial and insurance underwriting and the professional and governmental compliance aspects of these real estate development companies.
Brian's extensive legal background has been a significant asset for various real estate projects that have been developed in the City of Minneapolis, including the Stone Arch Apartments (221 units), Milly City Quarter (165 units), East Side Apartments (114 units) and many others.
A lifelong resident of the Minneapolis area, Brian graduated from the University of Minnesota Law School in 1981. Brian is active in the many state and national legal associations and various community organizations within the City of Burnsville. He has been involved as an advisor in numerous political campaigns at both the local and state level. He is a past member of Shattuck-St. Mary's Board of Trustees, past President of Bloomington Fine Arts Council and past member of the Minnesota Council for Arts Education.
Brian was also the Commissioner of Competitive Soccer for the City of Burnsville for 10 years. From 2010 to 2012, Brian was co-chair of the Savage Dome Task Force, a citizen-driven initiative, which was instrumental in the building of the Savage Sports Dome Complex at Community Park. Brian is also active in the Bible Study Fellowship Ministry.
Since 1988, Brian has been a proud member of Torske Klubben, the Norwegian fellowship club. Brian's hobbies include upland game hunting, downhill skiing, gardening and yoga. For over 30 years, Brian has been married to Victoria Rico, and they have two children—Kathryn, a 2012 graduate of Augsburg College who currently works for the Twin Cities Soccer Leagues, and Cameron, a 2014 graduate of the University of Minnesota, Duluth. Cameron also has a degree in business management from the University of Pompeu Fabra in Barcelona, Spain, and currently works with Brian on real estate matters.
Brian and Victoria are members of the Hope Presbyterian Church in Richfield.
Meet Pam Sammond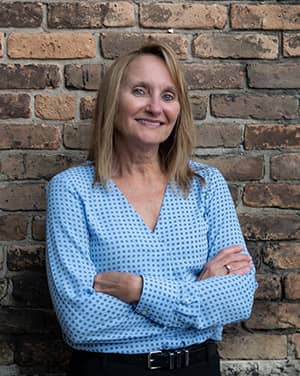 Paralegal Pam Sammond has primarily practiced in the area of family law since 1981. She serves clients in complex marital dissolution and other family law proceedings in a variety of areas, including division of property, spousal support, child custody, child support and visitation issues.
Ms. Sammond assists the client and attorney with all aspects of martial dissolution proceedings. She is involved in legal research, drafting of pleadings and briefs, analysis, development and management, assists with needed discovery and is a link between the attorney, court, experts and opposing counsel. When necessary, she helps prepare the case for mediation or trial.
With over 30 years of experience. Ms. Sammond is able to help educate the client during an extremely difficult time in their life, always being sensitive to their feelings. As a liaison between attorney and client, she helps facilitate the client's case in a knowledgeable, cost-efficient manner.
Ms. Sammond also works on cases involving criminal and complex civil litigation, often assisting at trial. In addition, Ms. Sammond works with business entity formation, organization and administration, stock issuance and corporate record book maintenance.
Ms. Sammond is a former marathon runner, and other interests include traveling, golf and water skiing. She has two children.
Contact Us to Speak With a Lawyer Today
As a small firm, Flakne Law is able to provide clients with the undivided attention they deserve during the most challenging times of their lives. Contact us to schedule a consultation with a lawyer today. Call us at (952) 888-9304 or let us know how we can be of assistance by using our contact form.