Our Child Custody Lawyers Fight for Your Family
Child custody can be complicated and stressful because it affects everyone involved: parents, children and even grandparents or guardians. Child custody arrangements can depend on the relationship you have with the child's other parent. Quite often an arrangement is based on a compromise reached between the parents.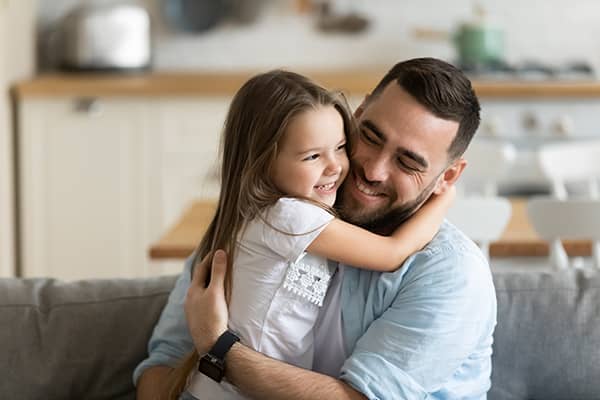 However, when couples cannot agree on child custody arrangements, a judge will make the decision. Fortunately, the majority of the time, cases such as these don't go to court to have a judge make a decision, which can save families time, money and unnecessary stress.
At Flakne Law, our experienced legal professionals understand that child custody cases are rarely straightforward. Whether you and your former partner cannot agree on terms of child custody or you are working towards a solution, we can assist you throughout each step in the case for a successful outcome.
Understanding Child Custody Under Minnesota Law
The legal system understands that, in many cases, children benefit the most from having both parents in their lives. Even so, many family courts still hold the belief that the primary caregiver during a marriage should remain the primary caregiver following a divorce. This is why it's so important to speak with a lawyer who is familiar with child custody laws and can assist you with your unique family situation.
There are two types of child custody in Minnesota: legal custody and physical custody.
Parents granted legal custody of a child are responsible for and obligated to make fundamental decisions regarding the child's health and welfare. This includes decisions about how to raise the child, from education to religious influences as well as healthcare.
In physical custody, the parent granted custody has the right to make decisions about where the child lives and their day-to-day activities. It refers to which parent is living with the child for most of the time. In many divorces today, courts tend to award parents joint custody, meaning both parents can make these decisions, unless it can be proven that joint custody is not in the child's best interest.
Joint Custody vs. Sole Custody
One parent can either have sole legal custody or sole physical custody of a child. Courts generally won't hesitate to award sole custody to one parent if the other is deemed unfit. Visitation rights may still apply even if sole custody is granted.
Joint custody is the preferred conclusion, however, and if you want sole custody, you will have to convince the family court that it's not in your child's best interest for them to be with the other parent. Joint custody may also be called shared custody and is granted to parents who don't live together but share the decision-making responsibilities and/or physical control of their children.
Joint custody can be awarded if parents are divorced, separated or no longer cohabiting, even if they have never lived together. Joint custody can be legal, physical or both. Parents who share physical custody typically also share legal custody.
Parental Visitation Rights
The most important thing to understand about visitation rights is that the judge has complete control of those rights for either parent. In most cases, "standard visitation" is awarded, which usually entails an alternating weekend plan, one to two nights for dinner, or sometimes equal time for each parent.
Standard visitation also often includes alternating holidays such as Christmas, Thanksgiving, spring break and a week or two in the summer. Keep in mind that even when sole custody is awarded by a judge, visitation is usually also granted.
Steps in Building Your Case
You know you are a good parent, but without evidence, the court may not see it that way. Having photos or videos of you with your child, or even text messages or emails of pleasant exchanges with your child's other parent regarding their care, can all make a difference in your child custody case.
Having people who have direct contact with you when you are with your kids can also be important in showing how great a parent you are. These can be teachers, daycare workers, neighbors, coaches or even friends that often see you and your child together.
Trust Your Case to an Understanding Team of Attorneys
Hiring a good lawyer can help you be informed and make important decisions in your child custody case. At Flakne Law, we are here to listen to you and provide you with all the information you need to build a solid case for the sake of you and your children. Contact us to see how we can help with your situation. Call us at (952) 888-9304 or get in touch using our online contact form today.