Protect Yourself With a Dedicated Criminal Defense Attorney
Being arrested and charged for a criminal offense can be scary, and a conviction will follow you for the rest of your life. Depending on the severity of the crime, you may be facing substantial fines and jail time. If you or someone you know has been arrested on a criminal charge, it is very important that you know your rights.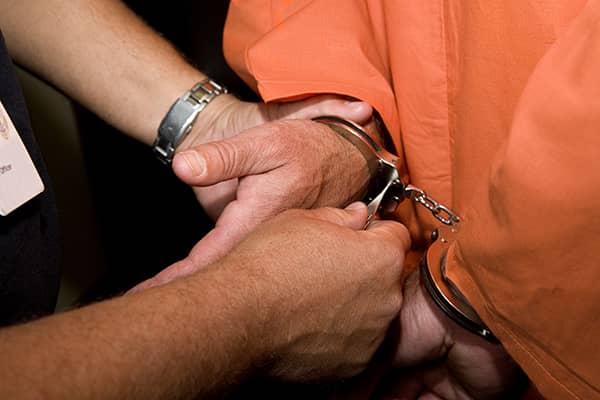 The best way to protect yourself is to have a skilled criminal defense attorney on your side. An experienced lawyer can explain exactly what you are facing and help you decide what steps to take next. Flakne Law represents clients facing criminal charges in Minneapolis and the surrounding areas.
Practice Areas
The team at Flakne Law has many years of experience helping clients successfully fight criminal charges. We are in your corner with you and fight for you, and we are never afraid of taking a case to court. We handle a wide range of crimes.
Assault
In Minnesota, the law stipulates assault as attempting or causing harm to another person. Even if you didn't actually hurt someone, you may be charged with assault if you made a threat or caused fear to the other person. Assault may be a misdemeanor or a felony, and can also be considered domestic violence if the assault or threat happens between people who live in the same house. At Flakne Law, we work with clients who have been accused of assault, including domestic violence charges, to provide legal representation.
Drug Crimes
Penalties for the possession of a controlled substance (illegal drugs) can be severe, especially if it can be proven that there was an intent to sell. Although considered a felony offense in many cases, the courts are typically not as harsh for first-time offenders compared to other felony offenses, and we may be able to get your case down to a misdemeanor.
DUI & DWI
Minnesota state law says that you are intoxicated and subject to arrest if your blood alcohol concentration (BAC) limit is 0.08 percent or greater. You may also be arrested for driving with a BAC of less than 0.08 percent under certain circumstances, such as if you are underage or are driving in a commercial vehicle. Punishments for a convicted DUI or DWI can result in both criminal and administrative penalties.
If you have been charged with a DUI or DWI, regardless of the circumstances you were arrested under, fighting back can help reduce possible consequences of your charges. A criminal defense attorney can help you understand the punishments you may be facing and review the evidence in your case to determine a strategy for moving forward in your defense.
Federal Crimes
There are many steps involved in dealing with someone suspected or accused of a federal crime, and conviction can result in heavy fines, years of jail time and what may seem like endless stress for you and your family. If you've been charged with a federal crime, you need a lawyer.
Our team at Flakne Law is experienced in dealing with federal courts, and we'll work closely with you to help you figure out exactly what you need to do next when facing charges of a federal crime. Even if you suspect you're under suspicion for a crime, don't hesitate to reach out to a criminal defense attorney to understand your rights and how you can protect yourself.
Felonies
Felonies are the most serious of crimes and are generally punishable by at least one year in prison. Severity of punishments depend on the type of crime committed and whether the accused has been convicted of a crime in the past. Many crimes fall under the definition of a felony, including certain drug crimes.
If you've been arrested on felony-level charges, you need a lawyer you can trust to see you through the legal process. At Flakne Law, we learn everything about your situation and stick with you when things get tough. Don't face a felony charge alone—let an experienced lawyer walk you through the process so you have the best chance to secure a positive outcome in your case.
Giving Our Best to Fight Your Case
Don't let the possibility of a criminal charge ruin your future. Educating yourself about your situation and the possible ramifications you could be facing will prepare you for court and give you the knowledge and insight you need to make smart decisions about your council and strategy.
We can't promise anything, including a reduced sentence or keeping you out of jail. What we can promise is that we will give 100 percent of our effort to your case and do our absolute best to get you the best results possible.
Contact Us Today for a Consultation
No matter what type of criminal charges you are facing in Minnesota, Flakne Law can assist you. We will dedicate ourselves to your case to help make the legal process less stressful and ensure you have your best chance at a successful defense. Contact us by giving us a call at (952) 888-9304 or get in touch using our contact form and we'll reach out to you as soon as possible.