We Handle High-Asset Divorces
Going through a divorce can be mentally and emotionally stressful. If you are a high-profile or high-net-worth individual, the process can be even more strenuous and drawn out. Flakne Law understands that these types of divorces require a significant level of knowledge and training in order to arrive at a satisfactory outcome.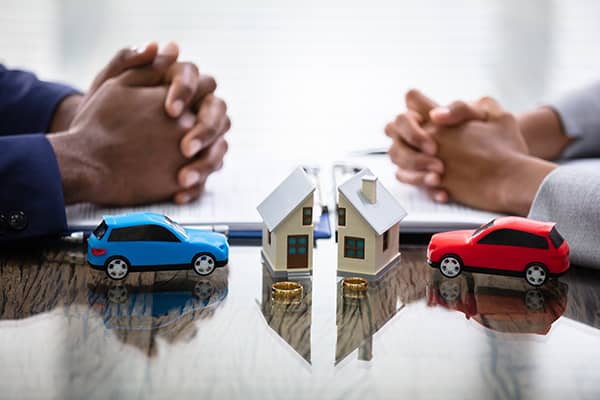 When you choose us, you can expect our team to work diligently to protect your lifestyle while maintaining your privacy and discretion throughout the legal process. As an experienced high-asset divorce attorney, we can assist you with even the most complicated divorce proceedings.
Maintaining Your Lifestyle
We represent high-income individuals such as business owners, physicians and executives, and we understand how important it is to protect valuable and costly assets. Our attorneys are especially skilled at dividing small businesses in a manner that is beneficial for our client.
Flakne Law has a wide network of experts such as forensic accountants, appraisers and business valuation experts whose knowledge can help prove ownership of assets. Alongside our attorneys, these professionals can evaluate your situation and help ensure that you maintain the position you hold in your business, along with your pension and compensation packages.
You likely have other assets including real estate, stocks and bonds. As a high-asset divorce attorney, we consider any assets you had prior to your marriage as well as those acquired after, and determine the best means of distributing them equitably. Our priority is to ensure your lifestyle, financial goals and future earning power are not affected so you can continue to flourish after your divorce.
Spousal Maintenance Considerations
Often referred to as alimony, Minnesota defines this arrangement as spousal support or spousal maintenance. These terms simply mean that the lower earner of the marriage must maintain a lifestyle similar to that provided during the marriage. The amount of spousal support is based on factors such as:
Length of marriage
Standard of living during the marriage
Age of both parties
Employability of the spouse requesting support
Income of each spouse
Our attorneys can propose an agreement that satisfied both parties without needing to take the matter to court. However, should we need to fight your case in court, we will never hesitate to advocate for you before a judge to help secure the ideal outcome in your case.
Personalized Attention for High-Income Clients
As a boutique law firm, our attorneys provide each client with the personalized attention they need for complex cases such as high-asset divorces. Instead of working with a large law firm, where you may only get the guidance of paralegals and other staff, our attorneys are always available to speak directly with you to answer your questions and provide updates.
Discuss Your Case With a High-Asset Divorce Attorney
When you are facing a high-asset divorce in Minnesota, contact Flakne Law. Our team can work closely with you to be sure you leave your marriage with the assets you deserve to keep. Contact us to speak with a high-asset divorce attorney today. Give us a call at (952) 888-9304 or you can simply fill out our contact form online to reach us.